The International Classic Bus Rally is an event where fifty historic buses meet, where the oldest has more than 100 years. You can take a tour about the history of public collective transport by road from the beginning of the 20th century to the present day, and travel with one of these old buses to Caldes de Montbui.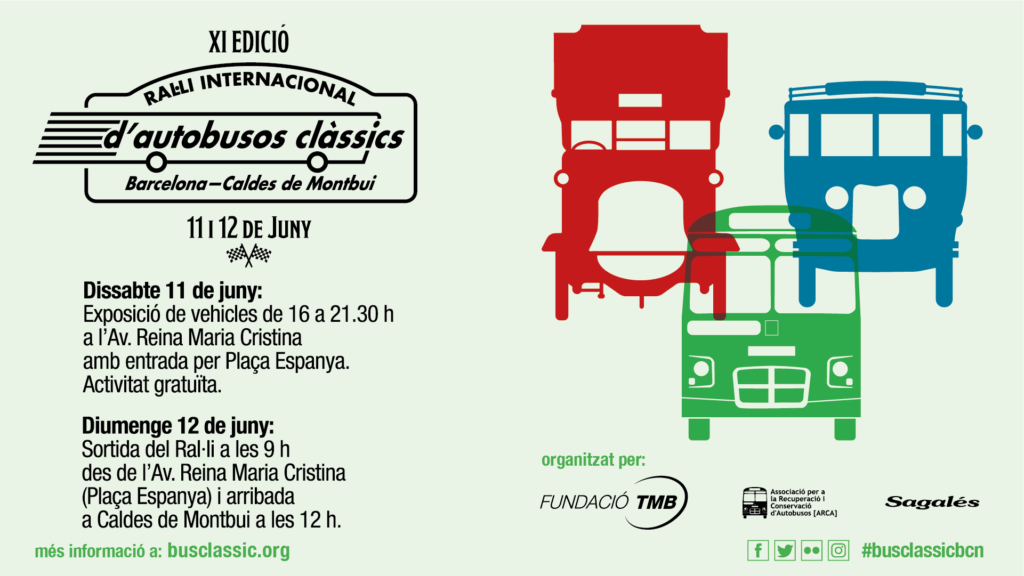 The buses
The exhibition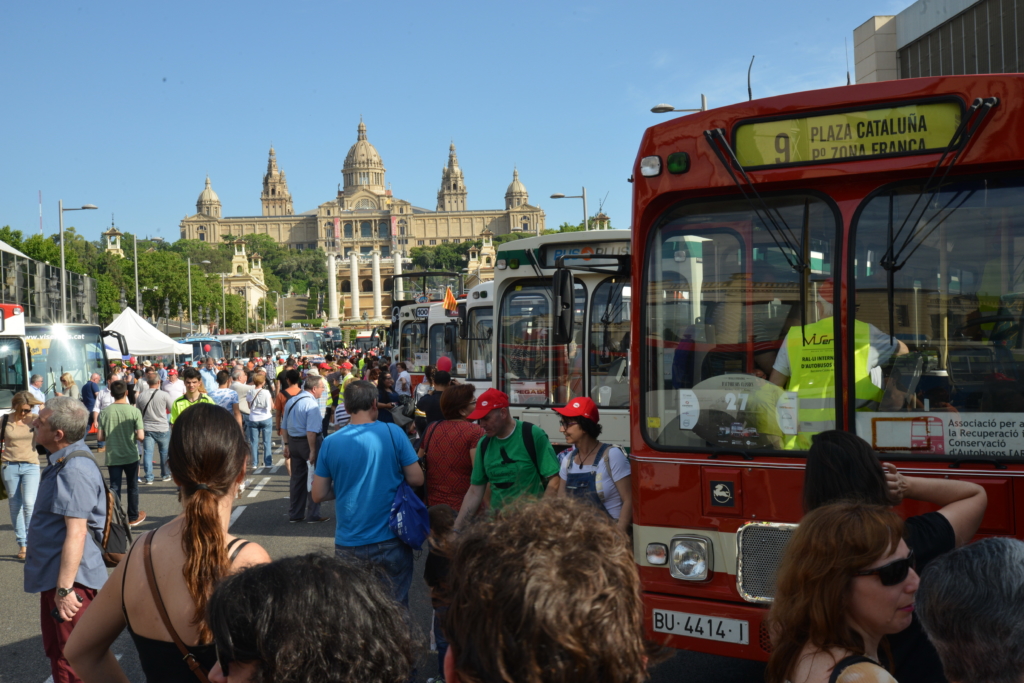 A festive exhibition, for family audience, where you can find old buses, exhibitions about the history of public transport, and activities for children and young people.
You can sign up for one of the guided tours we organize. In these visits, our historians and experts in the world of public transport will explain the history of the nearly fifty vehicles that you will find.
You can also stop to look at the exhibits that different entities mount on the history of transport, stop taking a drink in our bar, and even being a bus driver for a day in a simulator.
The programme
Saturday, June 11st
16:00
Opening of classic buses exposition to public in Avinguda Maria Cristina.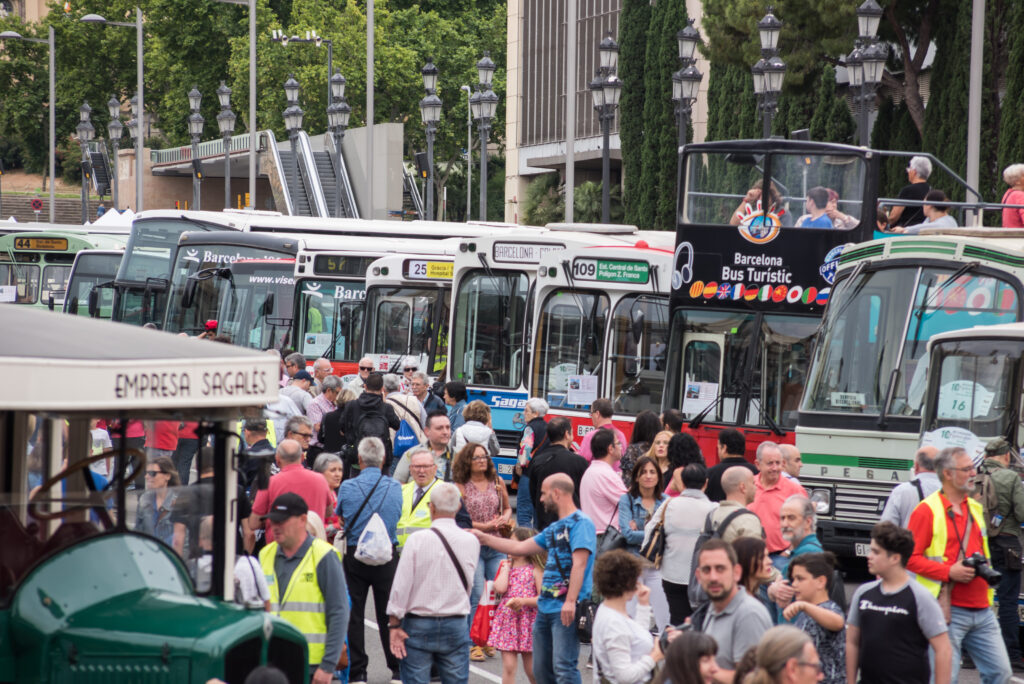 21:30
Closure of the venue.
Free activities for all audiences
During the exhibition on Saturday, you can find free activities for all audiences within the exhibition.
Sunday, June 12nd
09.00 – Start of the route
Departure of the Rally from Avinguda Reina Maria Cristina of Barcelona.
10.15h
Departure from Barcelona through the C-17 route.
10.40h
Go through Montcada i Reixac
(av. Països Catalans)
11.00h
Go through La Llagosta
(av. Onze de Setembre)
11.15h
Run through Santa Perpètua de la Mogoda
(pg. de la Florida)
11.45h
Run through Palau-solità i Plegamans
(Av. de Catalunya)
12.05h – End of the route
Arrival at Caldes de Montbui (Av Pi i Margall).
End of the Rally
You can return to Barcelona for free on Sagalés line buses, showing the gadget of the Rally that will be given to you when you get one of the passes to travel on classic buses.
Due to the limitations regarding the circulation of double-decker buses, due to their characteristics, the vehicles of this type vary their course:
– In Montcada i Reixac, these vehicles will travel through the C-17 instead of entering the center of the town, returning to the rest of the vehicles in front of the Mossos police station on Pla de Matabous street.
– In Santa Perpètua de la Mogoda, as they can not pass under the Rodalies bridge on Avinguda Tres, they will go straight to the C-59 motorway.
The organizers



The sponsors