Please, fill up this pre-enrolment for X International Classic Bus Rally.
Note: Fields marked with an asterisk (*) are required.
Note: The maximum size of the attachments is 8 Mb.
Registration will be closed on June 1st at 23:00h.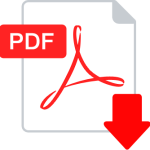 JURY DECLARATION
The owner declares himself fully aware of the regulations of the 10th International Classic Bus Rally Barcelona - Caldes de Montbui and accepts them in full by requesting his registration and attaching to the present the documentation that the participation regulation demands in its article 4.2. The owner also declares that the data that is including to in this application for registration is strictly accurate and that in accordance with articles 4.2 and 12.1 of the participation regulation he has compulsory circulation Insurance for the participant vehicle, and that the titular driver or substitute driver have the corresponding driving licenses, and that will allow the Organization to carry out its tasks by exempting the organizers from any responsibility for the damage that could be caused to the participant vehicle and caused by the participant vehicle during the rally according to what is indicated in the article 12.2.